Jump to: Background Check & Training | Coaching Resources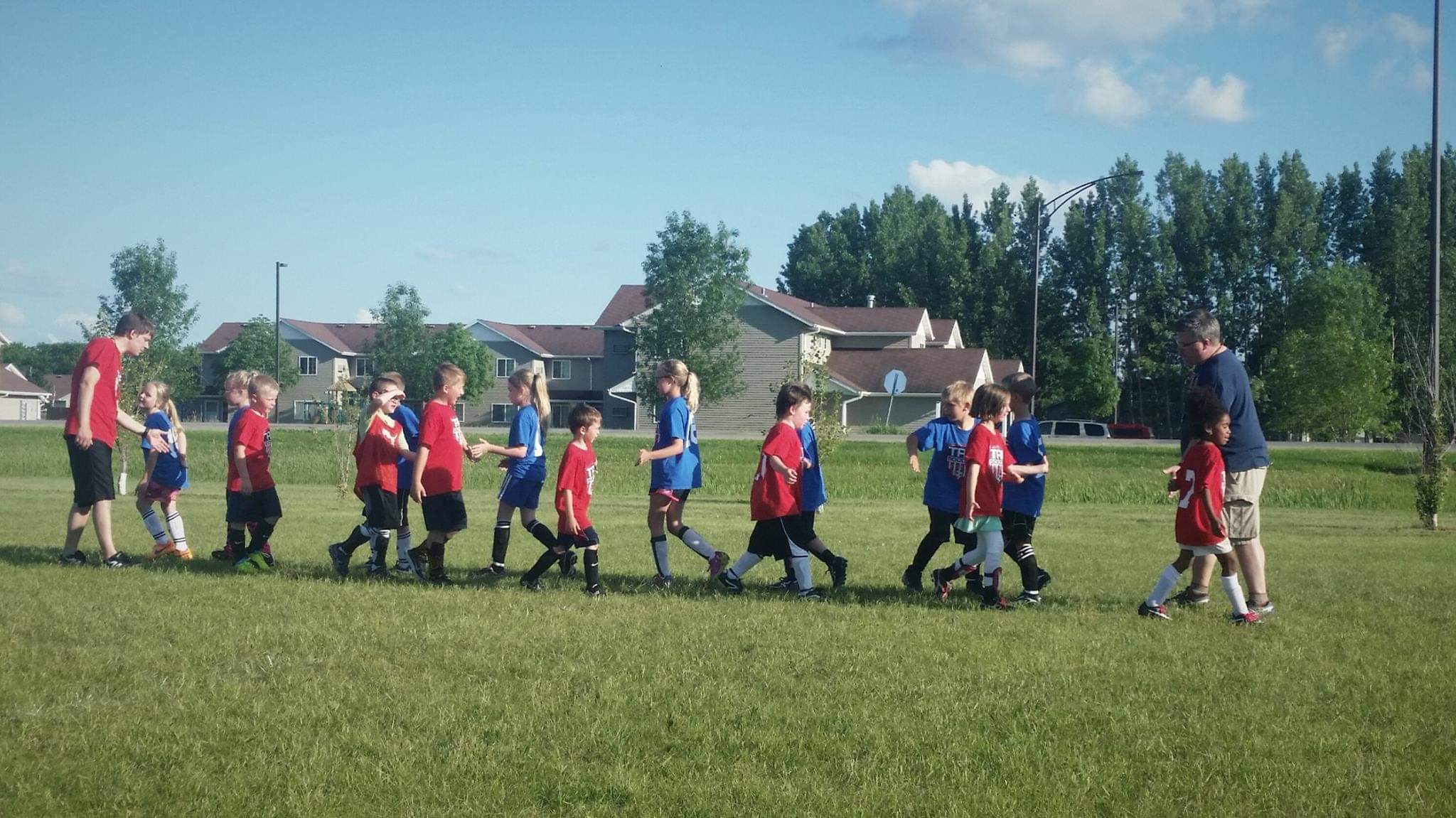 For the recreational league, volunteer coaches are the backbone of the success of our teams. In order to keep team sizes small and maximize playing time, many volunteer coaches are needed. Training is available through the Coaching Director and area soccer clinics.
If you have a special request or want more information about coaching, please contact the TRFSA Coaching Director Rob Russillo (robert.russillo@gmail.com).
To compensate our volunteer coaches, a parent/guardian who coaches a team will receive free registration for that child.
Coaches are vital part of our soccer club and have the greatest potential to positively impact our players and fans. To assist coaches and help them prepare for the upcoming season, we have included multiple resources below.
All coaches MUST complete a background check and SafeSport Sexual Harassment training
Adults, administrators, and referees turning 18 before August 31 of this year are required to complete a background check and sexual harassment training.
To complete the background check, you will need to create an account (if you don't already have one) with MYSA's affinity sports platform.
Once you complete the background check, you will receive an email verification and a code to complete the SafeSport Sexual Harassment and Concussion training. You will need the code from the email to access the training.
SafeSport Sexual Harassment Training
Travel coaches (U10+) must also complete concussion training every 3 years. This is a MN Law and must be done. Once done please send your completion certificate to trfsoccercoaching@gmail.com. If you have a current certificate, please email a copy to the coaching director.
Note: Heading is not allowed for players 11 and under.
Coaching Resources
General Coaching (All Ages):
First Time Coaches:
Congratulations and a huge THANK YOU for volunteering to coach youth soccer! US Youth Soccer has a wealth of soccer information from first time volunteer coaches to veteran coaches. Below are direct links to some of their first year coaching materials:
Rec League Coaches:
Travel Team Coaches:
More Resources
There are many free coaching resources available on the internet. Listed below are a few good starting points: