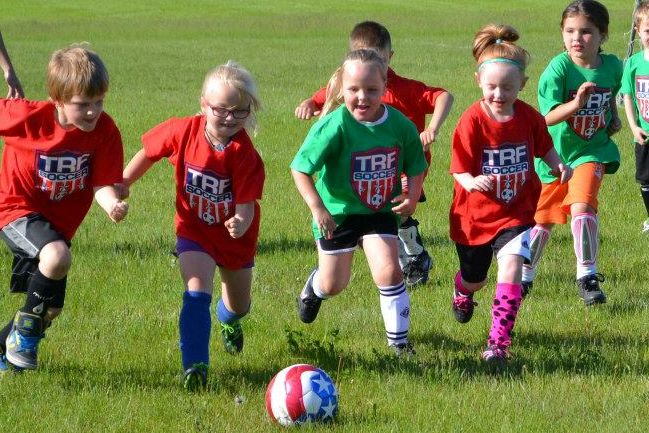 TRF Soccer Recreational Program is a recreational league for players ages 5-8. The players are split into two divisions based on age (U6 and U8) and then into teams. U6 teams with scrimmage with other U6 teams. U8 teams will scrimmage with other U8 teams. Team sizes depend on the number of players but we try to keep them around 10 players. The focus is on equal playing time and individual development.
Players are coached by volunteer parent/coaches and practices are set by the coaches. Scrimmages are weekly and number of scrimmages depends on how many soccer players are registered.
U6 & U8 REC TEAMS:
Teams meet Tuesdays and Thursdays. Check with your coach for specific practice times.
Games will be announced after the parents meeting. Check with your coach for specific game start times.
Key info:
Players will need to bring a size 3 ball, wear shinguards, a water bottle, and wear athletic shoes.
Players will receive a team shirt from the club to wear during games (included in registration fee).