Detroit Lakes Rotary Cup Tournament Schedule: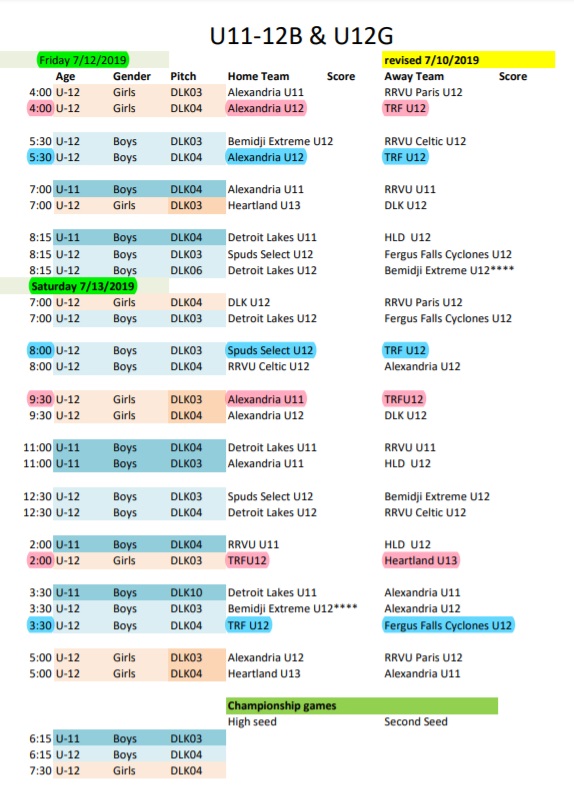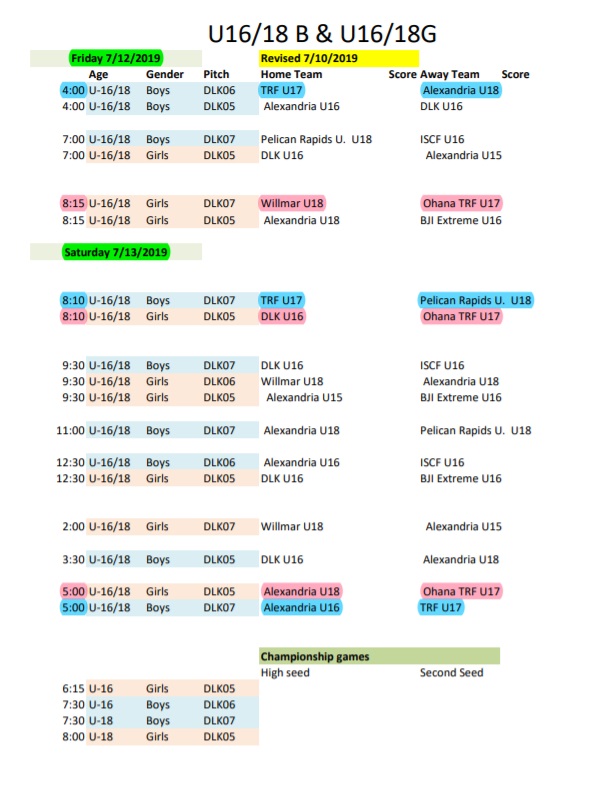 July  12-13, 2019

For each age  group, there is a large Travelling Cup that will be engraved with the winning clubs  name and year. The club will be able to keep the Rotary Cup until the next Tournament when it must be returned to be contested for once again.


Information about the tournament, including field locations and maps, is located on the DL Rotary Cup website:

https://www.dlysa.com/page/show/1944890-in-the-hunt-for-the-rotary-travelling-cup




Bemdiji Blowout 6v6: 2019 Results:


8 of our U16 girls took part in the Bemidji 6 versus 6 tournament  2019:
They tied Bemidji 1-1, lost to Backstreet Ballers (2nd Bemidji team) 0-4, and tied DL 1-1. Congratulations ladies!