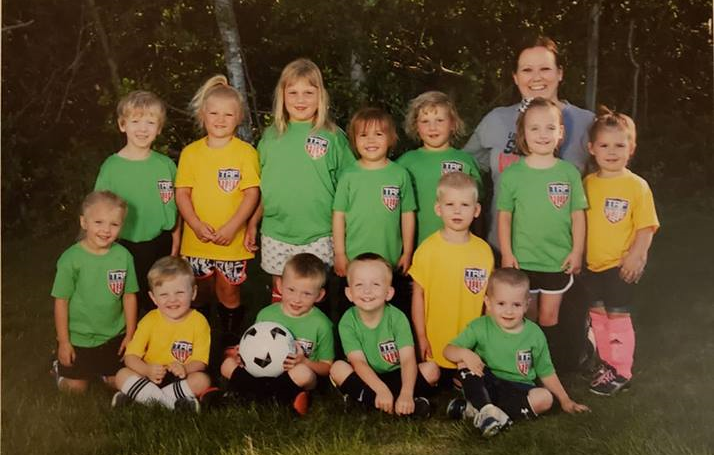 Minikicks is an introductory league for our youngest players, ages 3-4 (potty trained required). 

Players are split into teams and meet one a week to dribble and play in various activities.  Coaches are parent or community volunteers and team sizes range from 8-10 players based on coach availability.  
Practices start beginning of June (or end of May depending on timing) and are once a week on Wednesday from 6-7pm. The season is 6 weeks long so players will have 6 practices. If a week is rained out there will be an extra week added to the schedule for make-up practice.  
Important info:
Players need a size 3 soccer ball, shinguards, a water bottle, and athletic shoes
Practices are Wednesday at 6pm
Players will be provided a team shirt
No formal games/competition, just playing for fun